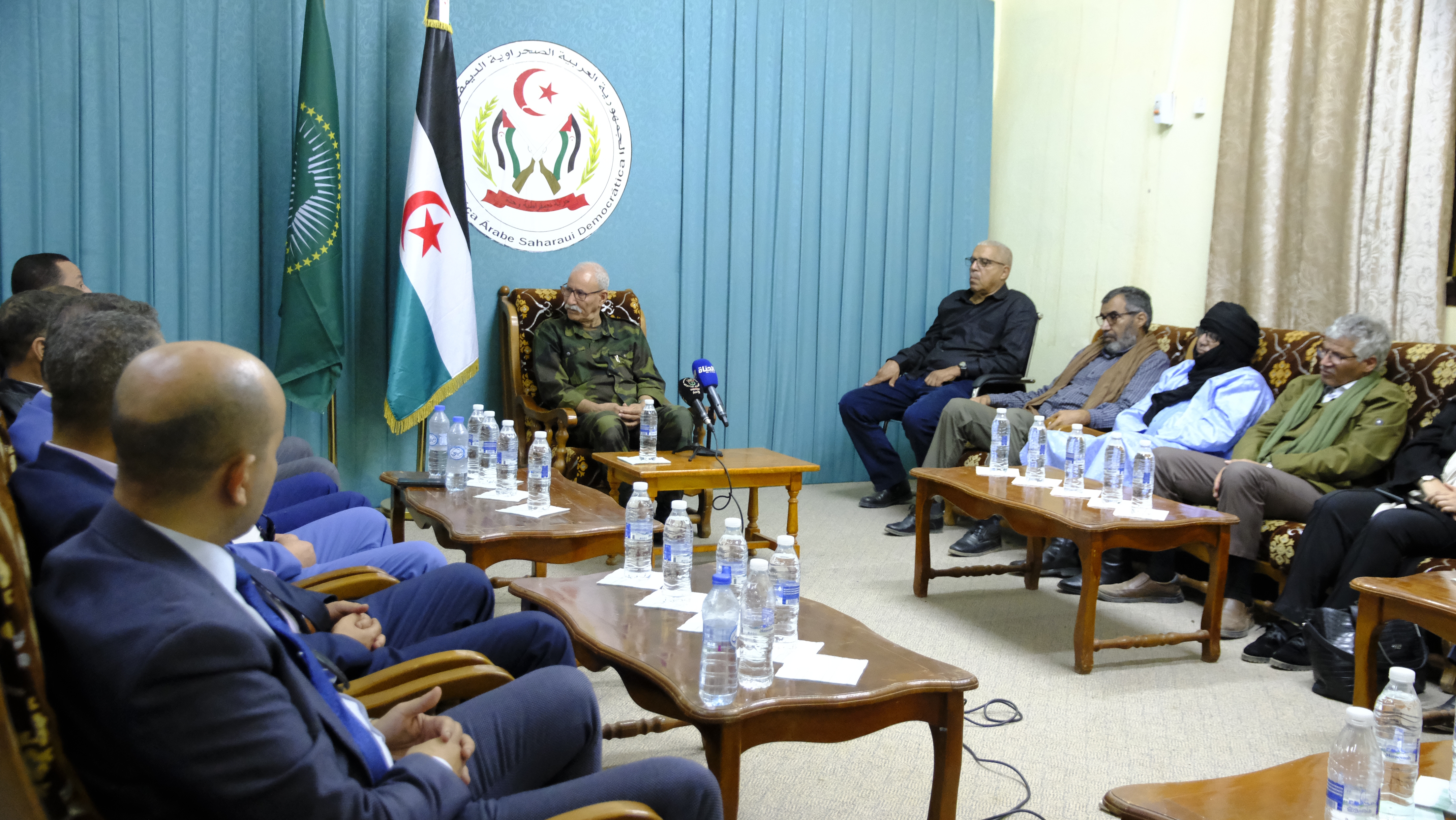 Shahid Al-Hafed, November 15, 2023 (SPS) - The President of the Republic and Secretary-General of the Polisario Front, Mr. Brahim Ghali, received yesterday an Algerian delegation including heads of political parties, which is on a solidarity visit to Sahrawi refugee camps and Sahrawi state institutions.
President Brahim Ghali, after welcoming the visit of the delegation, which constitutes an opportunity to embody the bonds of friendship and principled solidarity with the just Sahrawi cause, considered the visit an opportunity to praise the firm positions of the Algerian government and people, led by President Abdelmadjid Tebboune, which do not change regardless of the circumstances.
The President of the Republic briefed the delegation on the latest developments in the Sahrawi issue, pointing out that the Sahrawi people are in a state of war after the Moroccan violation of the ceasefire agreement on November 13, 2020, after attempting to attack Sahrawi civilians through the illegal breach in Guerguerat, and that the Sahrawi army is inflicting great losses on the Moroccan occupation in lives and equipment along the wall of humiliation and shame.
He also added that the visit coincides with two significant circumstances in the history of the Sahrawi people, namely November 13, the date of the resumption of the armed struggle, and November 14, the ill-fated Madrid Agreement, affirming that the Sahrawi people are determined to continue the struggle by all legitimate means, whatever the cost, until the inevitable victory is achieved.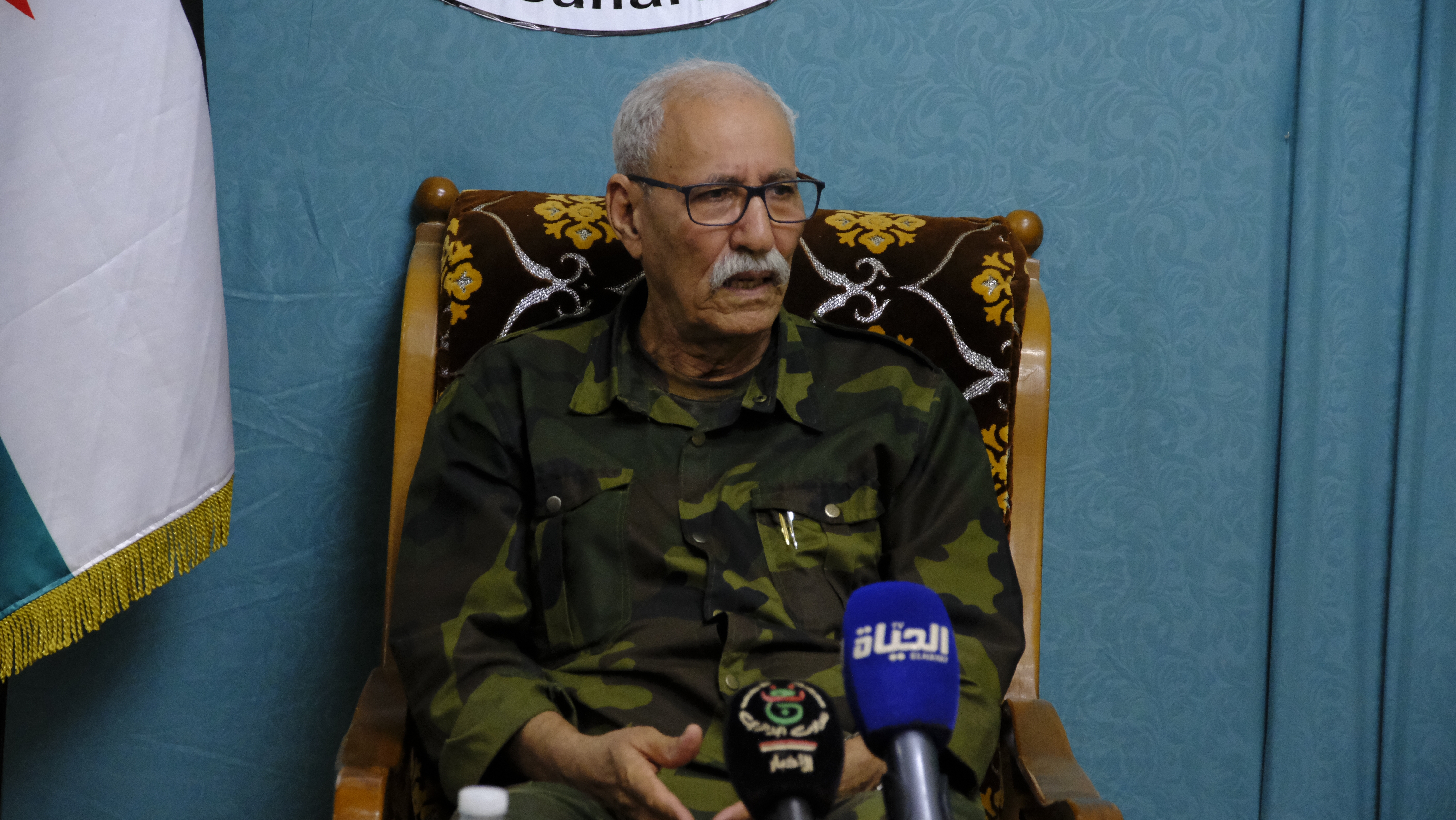 For his part, the head of the Algerian Republican Alliance Party, Mr. Belkacem Sahli, speaking on behalf of the delegation, explained that the visit is an opportunity to intensify support and initiative with the Sahrawi people, pointing out the importance of communicating with other Algerian political parties to diversify support and assistance for the Sahrawi issue.
Belkacem Sahli stressed the necessity of using new media to defend the just Sahrawi cause, referring to the fact that the Moroccan regime lives in isolation and confusion due to the defeats, failures and scandals it has suffered in recent years, especially the provision of bribes, which has made it an object of ridicule to the international community.
The meeting took place in the presence of members of the National Secretariat and the government.
SPS