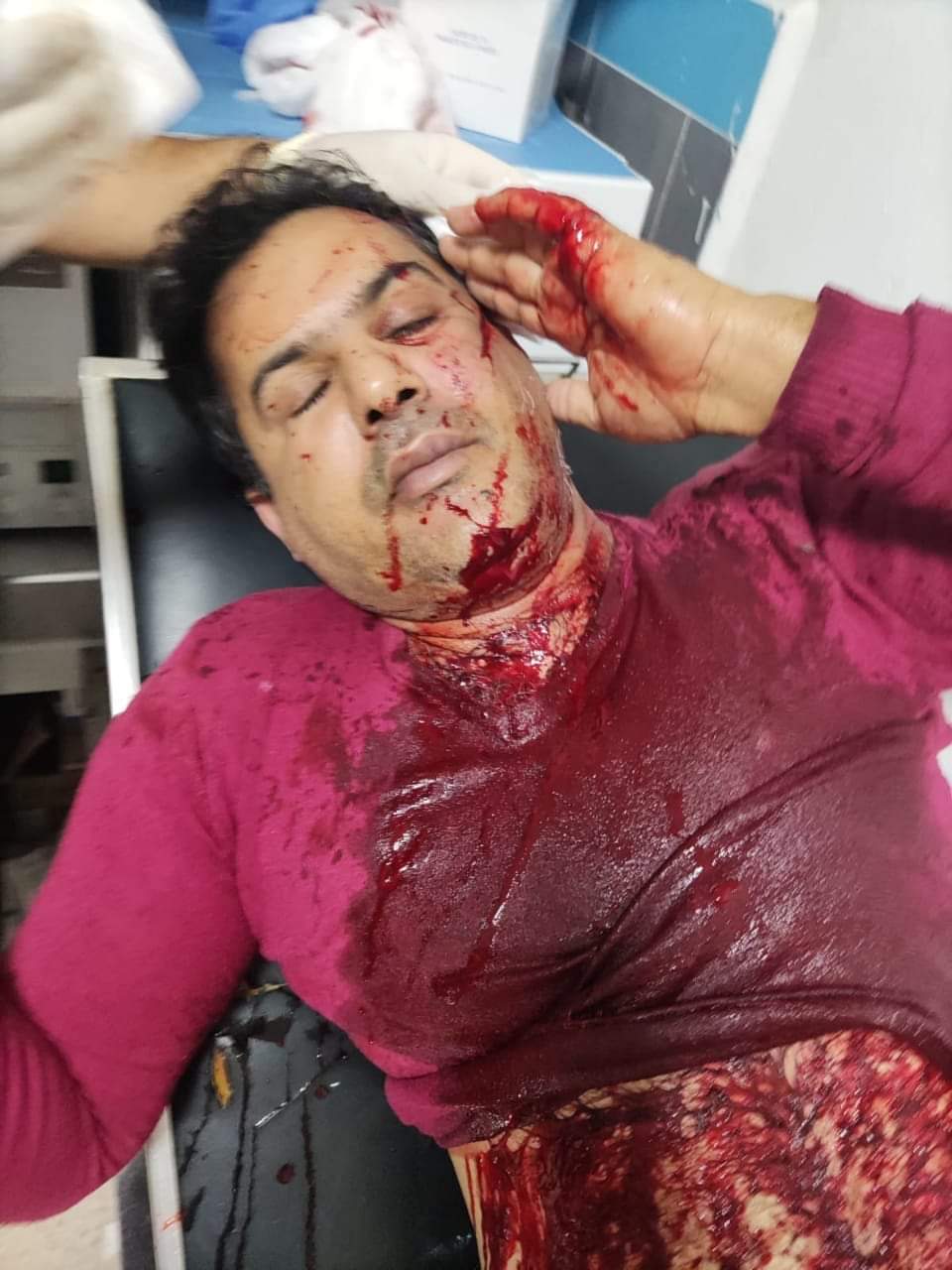 Shaheed El-Hafed (Refugee Camps), 23 July 2023 (SPS) -The Sahrawi National Committee for Human Rights (CONASADH) expressed on Saturday its strongest condemnation of the continuous and atrocious criminal practices of the Moroccan occupation forces against Sahrawis, particularly human rights activists.
The NGO stressed in a statement that the Sahrawi human rights defender, Rachid Al-Saghir, was the victim of a "cowardly assassination attempt, abuse and brutal aggression in the occupied city of Dakhla" by the Makhzen intelligence services, supported by Moroccan settlers, "in retaliation for his positions rejecting the occupation".
"This is not the first time that the occupation authorities have resorted to this aggressive behavior, which is contrary to all international human rights standards and covenants. In the past, they have adopted the same method in similar cases of political assassination targeting numerous Saharawi citizens and human rights activists", adds the same source.
CONASADH expressed its solidarity with the Saharawi activist, condemned the barbaric attack on him in the occupied town of Dakhla and held the Moroccan state "legally and under criminal law" responsible for its actions and for all the murders committed during the more than four decades of illegal occupation of Sahrawi territory.
CONASADH also called for a "fair and impartial" international investigation to determine the causes of the aggression and bring the perpetrators to justice.
062/T