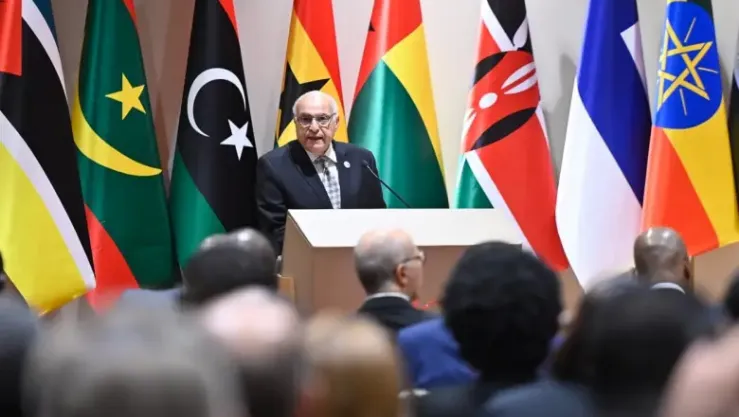 Algeria, October 18, 2023 (SPS) - Algeria renewed its support for the Sahrawi people and their legitimate right to freedom, self-determination and independence.
This was stated by the Algerian Minister of Foreign Affairs and the National Community Abroad, Mr. Ahmed Attaf, in his speech at the conclusion of the twentieth session of the African-Nordic Foreign Ministers' Meeting, in which he affirmed Algeria's support for the brotherly Sahrawi people as they adhere to their inalienable and imprescriptible right to self-determination, ending the occupation of their lands, and final liquidation of colonialism from the continent whose coast, said Mr. Attaf, suffers from the remnants of poverty, insecurity and instability as a result of unconstitutional changes.
Mr. Ahmed Attaf added, "The aforementioned circumstances do not diminish my country's will to contribute to overcoming them in ways that serve the interests of the region in particular and the interests of the continent in general".
In the same context, the Algerian Foreign Minister explained that the secret of this distinguished relationship that brings together African countries and Northern European countries lies in the common and firm commitment to the values, principles and ideals on which and for which the United Nations was founded, most importantly the pursuit of promoting friendly relations between nations in light of sovereign equality, mutual respect and mutual trust, upholding international law in interaction and exchange between countries, enshrining the right of peoples to self-determination, and contributing to resolving crises and conflicts by peaceful means.
SPS