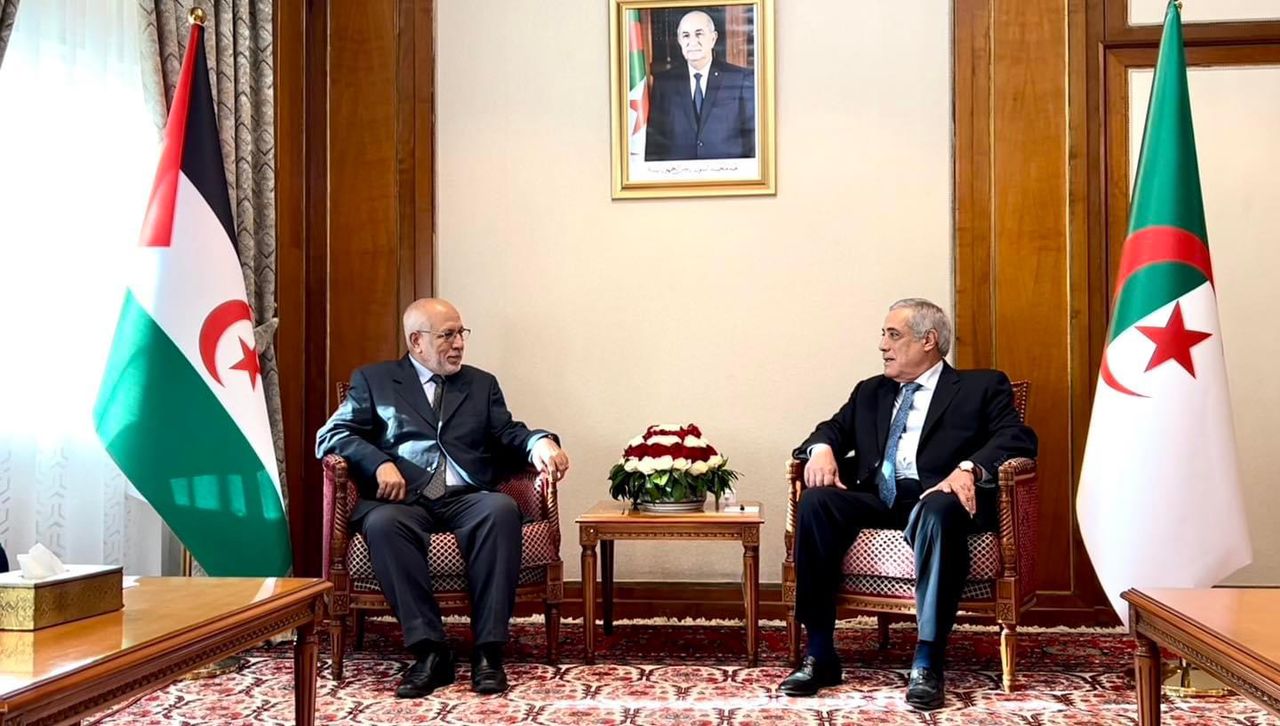 Algiers, 13 November 2023 (SPS) - Prime Minister Nadir Larbaoui received Monday at the Government Palace the President of the Sahrawi National Council, Hamma Salama, who is visiting Algeria, according to a press release issued by the Prime Minister's Office.
The two officials "discussed the latest developments in the Sahrawi cause and its future prospects, as well as the efforts to mobilize international support and solidarity with the brotherly Sahrawi people, in the face of Moroccan occupation, so that they enjoy their legitimate right to self-determination in accordance with the resolutions of international law," said the source.
The President of the Sahrawi National Council reiterated "the gratitude and consideration of the Sahrawi people and its leaders to the President of the Republic, Abdelmadjid Tebboune, for Algeria's inalienable position of principle in defending the just Sahrawi cause."
"He warmly thanked the Prime Minister for having granted his first audience to the Sahrawi delegation, which shows the depth of the relations uniting the two countries and the two brotherly peoples," said the source.