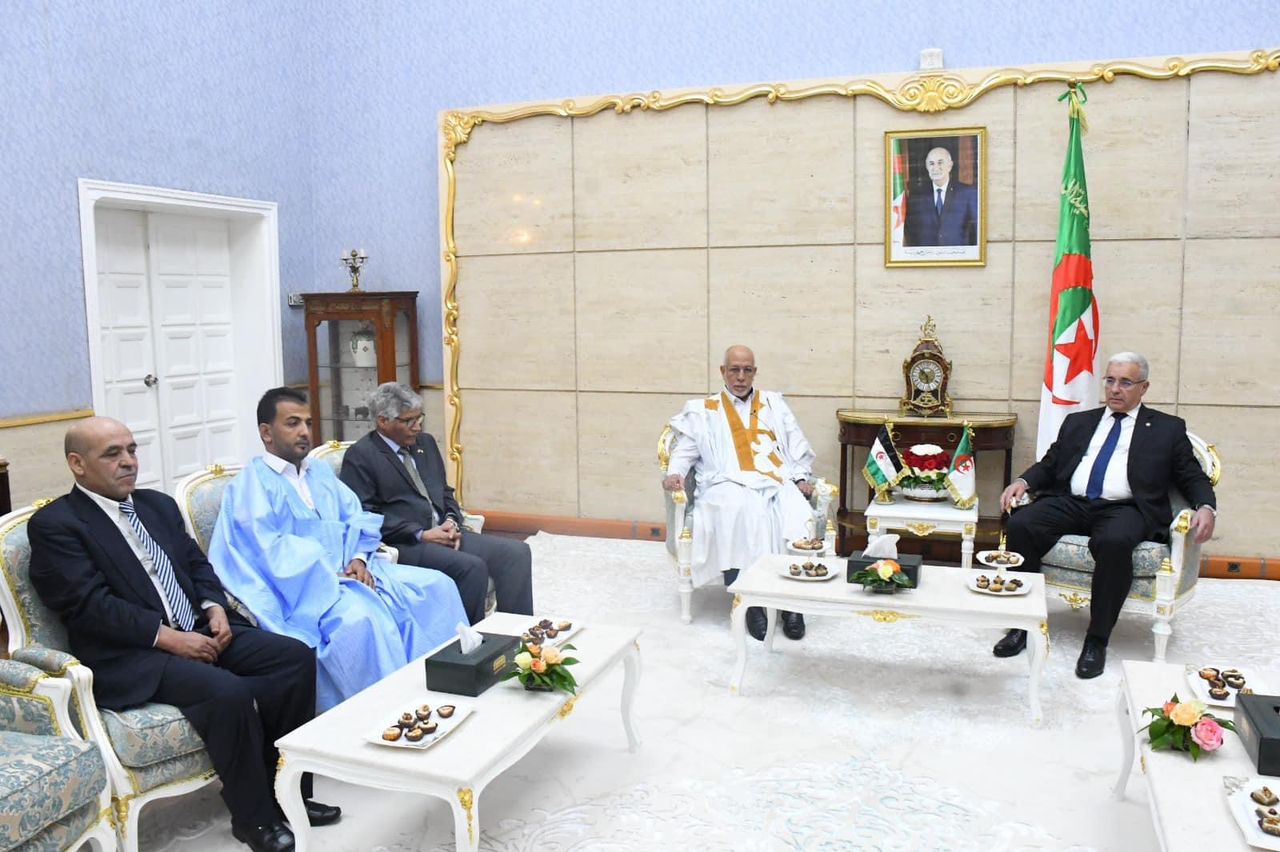 Algiers, November 12, 2023 (SPS) - Mr. Ibrahim Bougali, President of the Algerian People's National Council, received his counterpart Mr. Hama Salama, President of the Sahrawi National Council, and the accompanying delegation at the headquarters of the council.
At the beginning of the discussions, Mr. Ibrahim Bougali considered this meeting to be within the framework of strengthening the bilateral relations between the parliaments of the two countries and giving them a higher momentum, especially in light of the upcoming important events.
Regarding these events, the President of the Algerian People's National Council spoke about the international conference scheduled to be held next February to support the Sahrawi cause. He explained that it will be prepared according to a scientific approach aimed at restoring the Sahrawi cause to its rightful place.
Mr. Bougali considered that there is room to gather more support for the just Sahrawi cause, especially in Africa and Latin America. He emphasized the need to exploit the suitable environment for that, and added that the coming year will be an exceptional year for Western Sahara.
In the same context, Mr. Bougali continued that defending the Sahrawi cause should gain additional momentum to achieve more dissemination and break the imposed media blockade. He added that cultural, artistic, and sports activities can enhance the diplomatic and political efforts aimed at enabling the Sahrawi people to exercise their right to self-determination and assert their sovereignty over their natural resources.
For his part, Mr. Hama Salama praised the diplomatic efforts exerted by Algerian parliamentarians in defense of the Sahrawi cause, confirming that they have delivered strong messages in various forums they participated in.
Regarding the international conference on Western Sahara, Mr. Hama Salama considered that considering the creation of an international parliamentary network to defend the Sahrawi cause is vital. He emphasized the importance of following up on the outcomes of the activities organized to support the Sahrawi cause, especially international conferences, in order to activate the efforts being made.