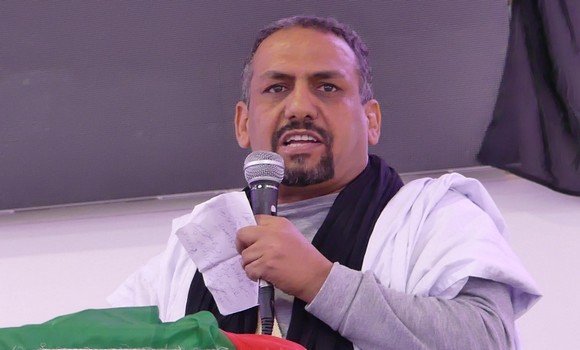 Occupied El Aaiun, 22 October 2023 (SPS) - The Moroccan occupation forces attacked Saturday morning the Sahrawi activist and human rights defender Ali Salem Tamek at his home in the occupied city of El Aaiun, resulting in the injury of the activist Jamila Hussein Mujahid in her hand.
The occupation authorities employ a range of oppressive and intimidating methods against the Sahrawi people in the occupied cities, but this has not dampened the determination of the Sahrawi masses, who continue to demand the withdrawal of the Moroccan occupation.
In addition to the serious violations committed by the Moroccan occupation in the occupied cities since the resumption of armed struggle, which amount to crimes against humanity, which requires from the international community the responsibility to protect the vulnerable Sahrawi people.