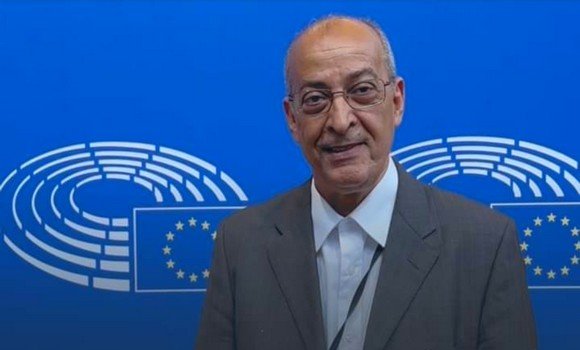 Berlin, 18 November 2023 (SPS) - The Sahrawi ambassador to Europe and European institutions, member of the Polisario Front's National Secretariat, Mansour Omar, stressed the need for real political will from Morocco and the international community to reach a peaceful, just, and lasting solution to the Western Sahara conflict, based on the principles of international law.
At the end of his three-day working visit to Germany, the Sahrawi diplomat said that "if there is real political will on the part of Morocco and the international community, we can reach a peaceful, just, and lasting solution to the Western Sahara conflict, based on the principles of international law and that guarantees security, stability, and well-being, not only for the Sahrawi people, but for the peoples of the region as a whole, including the Moroccan people."
During his visit, Mansour Omar affirmed that the Sahrawi people are "strongly committed to peace and have made enormous sacrifices and concessions for the success of the UN peace process in Western Sahara, but at the same time they are ready to defend their homeland by all legitimate means for their freedom and independence."
During his meetings with representatives of government, parliamentary, and party officials, the Sahrawi official did not hide his regret for the "betrayal of the international community towards the people of Western Sahara through the failure of the Security Council to organize the referendum on self-determination that was previously agreed to by the parties to the conflict (Morocco and the Polisario Front), which remains the only solution based on consensus, and therefore the European Union has been involved in the plundering of the resources of Western Sahara in an illegal partnership with the occupying state and in a flagrant circumvention of the decisions of European justice itself."
The visit was an opportunity for the Sahrawi ambassador to call for "serious efforts" to find a solution that guarantees the Sahrawi people the right to self-determination, which is non-negotiable, and to put pressure on the occupying Moroccan state to engage "seriously" in a real peace process that ends the occupation and guarantees security and stability in the entire region.
The working visit carried out by the Sahrawi ambassador, accompanied by the Polisario Front's representative in Germany, Najat Handi, allowed the German interlocutors to be informed of the developments of the Western Sahara issue politically, legally, and militarily, such as the series of lawsuits before the European Court of Justice, the latest Security Council resolution, and the developments of the armed struggle.