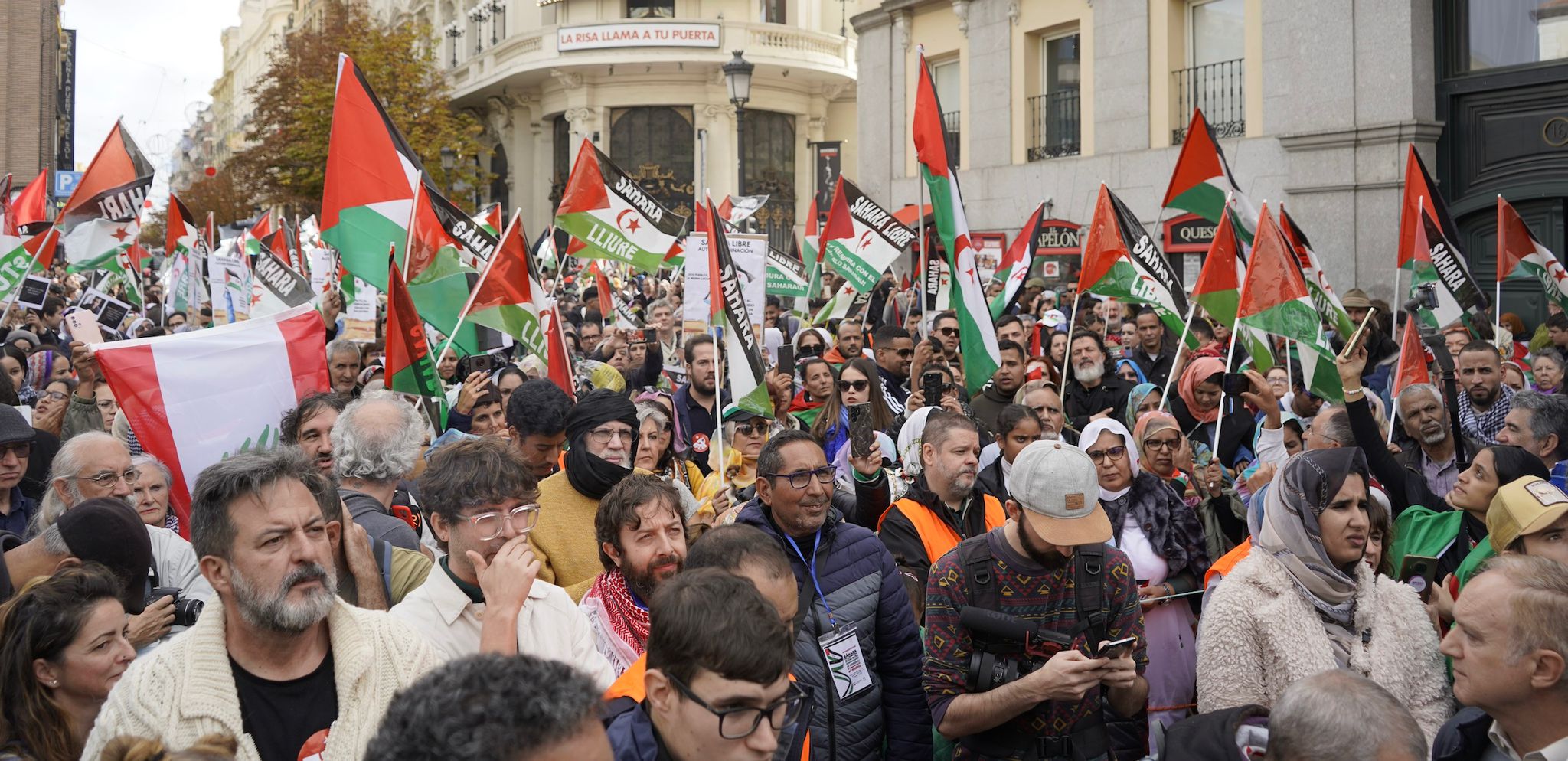 Madrid, November 12, 2023 (SPS) - A demonstration gathering thousands of Sahrawis and supporters took place on Saturday in the Spanish capital Madrid to express their support for the Sahrawi cause and condemn the infamous tripartite Madrid Accords signed on November 14, 1975.
The demonstration was organized on the occasion of the 46th anniversary of the infamous Madrid Accords, which resulted in the partition of Western Sahara and the Moroccan invasion of Sahrawi territories.
Organized by the Spanish Coordination of Solidarity Associations with Western Sahara and the Sahrawi community in Spain, the demonstration saw the participation of thousands of Sahrawis, supporters of the Sahrawi cause, as well as members of associations in solidarity with the Sahrawi people.
The protesters chanted slogans against the Moroccan Makhzen regime and the Spanish government, which continues to evade its historical responsibilities towards the Sahrawi question.
They also called on the international community to "allow the Sahrawi people to exercise their right to freedom and independence" and demanded increased pressure on the Moroccan occupier to comply with international legality, as well as on Spain, the administering power, to support the Sahrawi people until they achieve their goal of self-determination and independence.
During the demonstration, the representative of the Polisario Front in Spain, Abdullah Arabi, denounced the tripartite Madrid Accords of 1975, describing them as "the cause of the suffering of the Sahrawi people for over four decades."