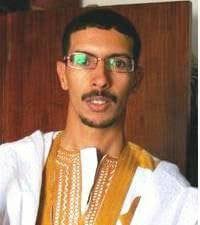 Quneitra (Morocco), 4 November 2023 (SPS) - Sahrawi civil prisoner Ahmed Sbaai, a member of the Gdeim Izik group and the honorary president of the Sahrawi Prisoners Protection Association, has begun on Friday a 24-hour hunger strike as a warning in the central prison of Quneitra, Morocco.
The reasons for the civil Sahrawi prisoner's decision to go on a warning hunger strike are attributed to the violation of his legitimate right to medical treatment and care, and the prevention of his transfer to the hospital by the occupying authorities, as well as a protest against deliberate medical neglect and indifference.
Through his warning hunger strike, the Sahrawi civilian aims to condemn all attempts to undermine the Sahrawi national identity and the political status he fought for and defended, as well as the dignity of the Sahrawi people and their just right to freedom and independence. These factors have led to his arrest by the Moroccan occupying authorities.