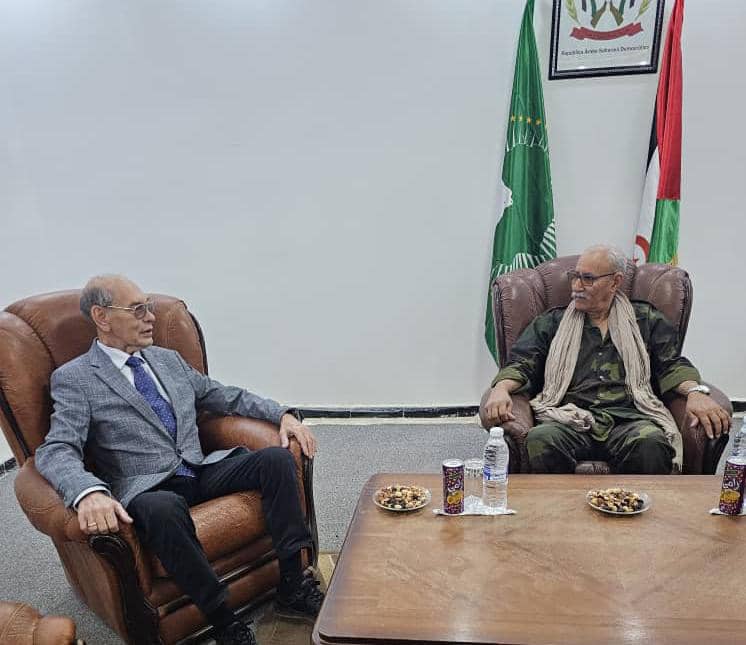 Shaheed Al Hafed, 18 November  2023 (SPS) - President of the Republic, Secretary General of the Polisario Front, Mr. Brahim Ghali, received on Thursday the Russian Ambassador to Algeria, Mr. Valerian Shuvaev, who is leading a visit with ambassadors from donor countries to the Sahrawi refugee camps.
The meeting discussed the latest developments in the Sahrawi issue, particularly at the level of the United Nations' handling of the situation in Western Sahara, which is characterized by a state of war after the Moroccan breach of the ceasefire agreement, and the missed opportunities by the Security Council following its recent resolution 2703.
The meeting also discussed the role that Russia, as a permanent member of the UN Security Council, can play in finding a just and lasting solution that will allow the Sahrawi people to exercise their legitimate right to freedom, self-determination, and independence.
In this context, Moscow has always stressed the importance of finding a just and acceptable solution to the conflict in Western Sahara, based on the relevant UN Security Council resolutions.