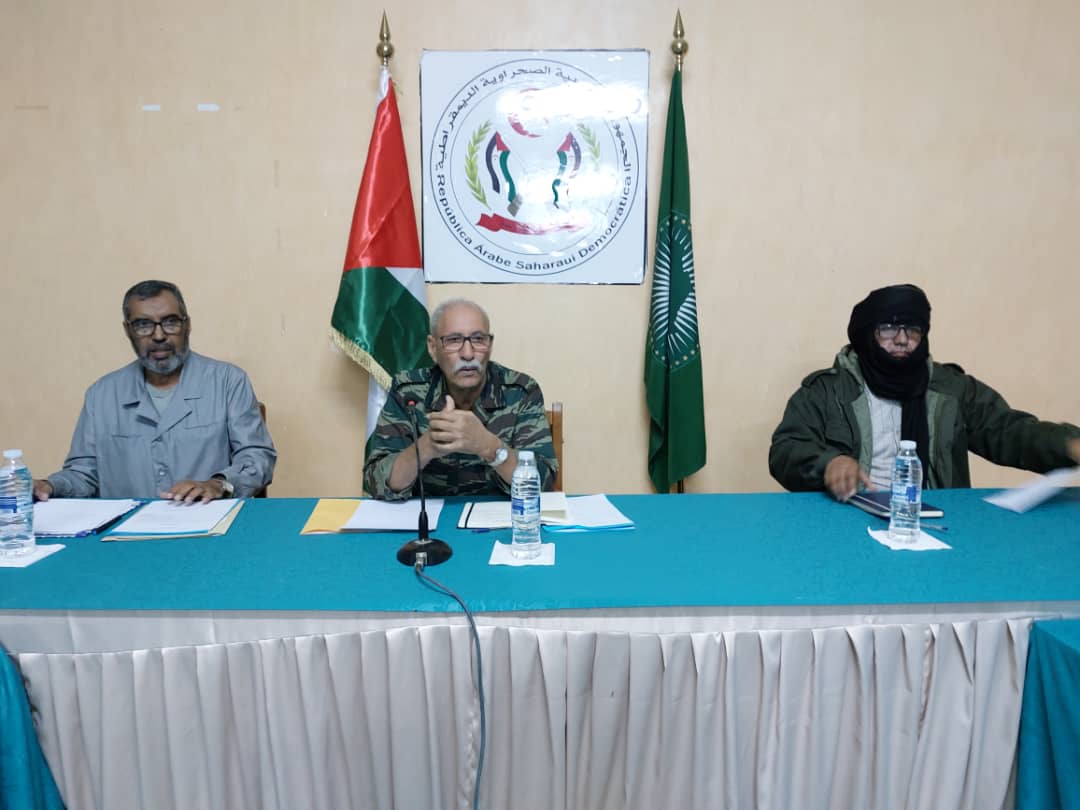 Shahid El Hafed, 11 November 2023 (SPS) - President of the Republic, Secretary-General of the Front, Brahim Ghali, called on the government apparatus to work hard and responsibly to implement the government's action program for 2024 after its approval by the National Council.
In a speech he delivered while chairing a meeting of the Council of Ministers, President Brahim Ghali stressed that all components of the executive apparatus must work seriously and responsibly to strictly implement the stages of the next annual program, after its approval by the National Council, in a context of positive interaction between the executive and legislative institutions, with the need to invest the positives of the past program and avoid its shortcomings.
In the same context, the President of the Republic expressed his satisfaction with the regularity of programs in the social sector in general, noting the organization of two national seminars on education and vocational training, and public health, and their outcomes, which require implementation and follow-up, in the context of the next annual program.
After reaffirming the central role of youth, who remain a priority in the government's program, the President of the Republic called for a review of policies and programs directed at this category.
The President of the Republic also touched on the constant presence of the national media and the battle on the cultural front, targeted by the enemy, as a main component of national identity.
He added that despite the difficult global economic conditions, the efforts made in this field have succeeded in ensuring the basic needs of citizens and an acceptable level of services, such as water, transportation, electricity, and others.
At the foreign level, President Brahim Ghali focused on strengthening the position of the Sahrawi state within the African Union and maintaining communication and consultation with brotherly and friendly countries, especially in Africa and Latin America, and continuing to work on the other fronts, especially Europe, where the legal battle and the battle over natural resources are intensifying.
The recent period has also witnessed important and prominent milestones, such as the participation in the BRICS/African Union Summit in South Africa, the participation in the Climate Summit in Kenya, and the state and official visits to Venezuela and Uganda.