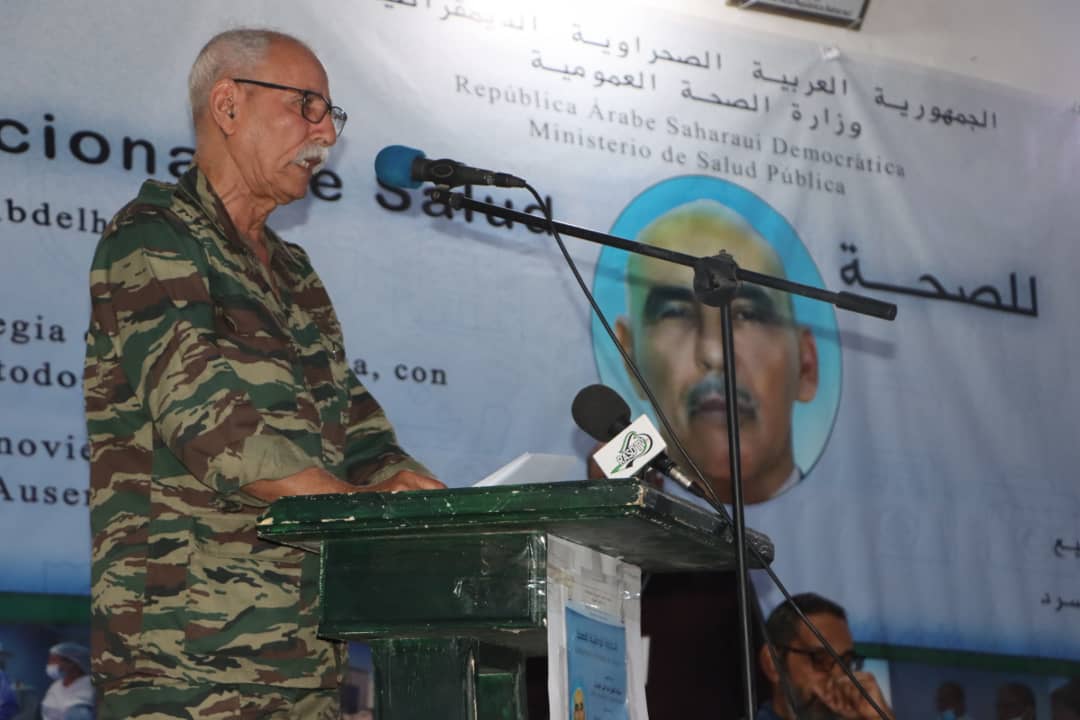 Awserd (refugee camps), November 7, 2023 (SPS) - The President of the Republic and Secretary-General of the Polisario Front, Mr. Brahim Ghali, praised the efforts of the health sector workers for their efforts, especially during health crises such as dealing with the Corona pandemic, reiterating the state's commitment to working for further developments in the health system.
In his speech during his supervision of the conclusion of the National Health Symposium, President Brahim Ghali, praised the continuous efforts made by health workers, such as dealing with the Corona pandemic, pointing to the importance of the health system within the interests, plans and programs of the Polisario Front and the Sahrawi state, since the first beginnings of the revolution.
The President of the Republic added that the health sector receives constant follow-up and diligent work, with the aim of constantly improving and developing it, as an urgent situation that cannot tolerate postponement, along with other sectors such as education and administration.
He also expressed thanks, appreciation and gratitude to the first generation of Sahrawi public health sector staff, and who faced with all determination the challenge of establishment, in the absence of experience and qualifications, as a result of the policies of backwardness and ignorance pursued by the Spanish colonial authorities for about a century.
The President of the Republic made it clear that the Sahrawi people stand today with great pride in the impressive results and progress made by the public health sector, which is not reflected only in what has been achieved in terms of building health institutions and facilities, the regularity and development of services and medical care, and the steady increase of graduates in various specialties, but also in the success of the distinguished Sahrawi experience in the health sector, which must remain the cornerstone of our country's health policy.
SPS